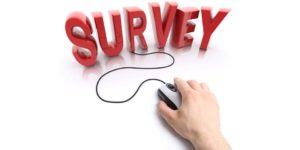 **

This survey is now closed. We t

hank everyone that participated. **
*4-15-19 Update* – Peer-reviewed article available for free until the end of May:
Hassan, S., Shah, M.J. The anatomy of undue influence used by terrorist cults and traffickers to induce helplessness and trauma, so creating false identities. Ethics, Medicine and Public Health (2019) 8, 97-107 Elsevier Masson SAS. https://doi.org/10.1016/j.jemep.2019.03.002 
7-03-2018 Update:
New Study Open for Participation:
Please take this 7-10 minute scientific survey which investigates ethics, law & punishment in relationship to undue influence. I appreciate your ongoing support with my research.
---
6-18-2018 Update
**This survey is now closed. We thank everyone that participated. We have received 1028 responses out of which 989 are 100% answered, giving us enough data to analyze. **
This scientific research projected is directed by Fielding Graduate University doctoral student Steven Hassan. The goal is to begin to better understand the behavioral aspects of ethical versus unethical influence. The hope is to develop an instrument that will be useful for experts in the legal systems worldwide, as well as policymakers, educators, a wide variety of mental health care providers and for citizens around the world.
This survey is completely anonymous. If you are not sure about any response, leave the item blank.
It is not necessary to have been in a high demand group.  It is meant to show the differences between a healthy group and an unhealthy one.  If you have been in more than one group, high demand or healthy, please take the study with one group in mind.  And, if you have time, and want data to be collected on other groups, please consider taking it again.
[icon name="link" class="" unprefixed_class=""] Influence Survey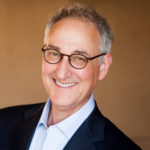 I want to personally thank you for your time and help with this study.  If you think any of the questions are unclear or think of things that you think are important but are missing please put the feedback in the appropriate boxes.
I would greatly appreciate it if you could share this link with ones in your current healthy groups or ex-member support groups.  I am trying to reach a threshold of a few hundred people.
I plan to do follow up research projects that will hopefully shed a light on the abuse and suffering that undue influence causes as well as approaches to promote healing and recovery.
Thank you.
Steven Hassan
---
Blog – 06/07/2018
Scientific Research Survey on Understanding Influence
---
Vlog – 06/07/2018